This page gives access to plots of station statistics from the CNES POE routine processing.
The PDF files available in the following tables show:
-RMS residuals for DORIS in mm/s per arc (red dots),
-number of DORIS measurements per arc: total (light blue columns) and validated (superimposed dark blue columns).
See the description of POE processing for the definition of the arcs.
Each file covers one year. Three types of plots are available.
Global statistics: RMS residuals of the whole network for each satellite.
Statistics per satellite: RMS residuals of each station for one satellite.
Statistics per stations: RMS residuals of one station on each satellite.
Stations of the current network can also be selected via the map.
Global statistics per satellite
Statistics per satellite
Statistics per station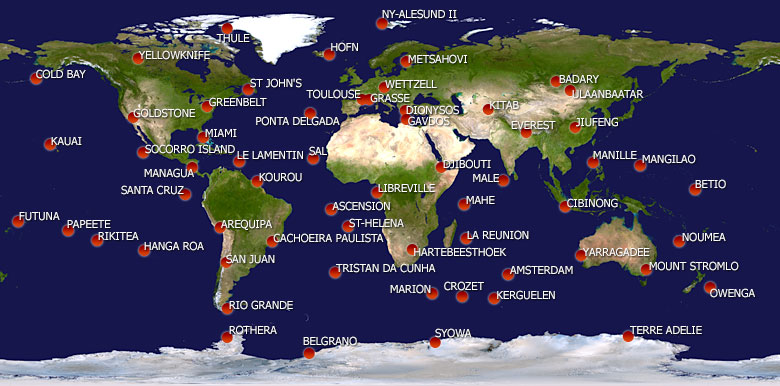 Map of the current DORIS network.